Wilmington Chamber of Commerce
The Wilmington Chamber of Commerce 40 Under 40 Awards is one of most prestigious honors for the movers, shakers, entrepreneurs, and professionals in our community. The Chamber needed content to help advertise the event on social media, and on printed newspaper. Reels, headshots, and GIFs were to be made of each recipient.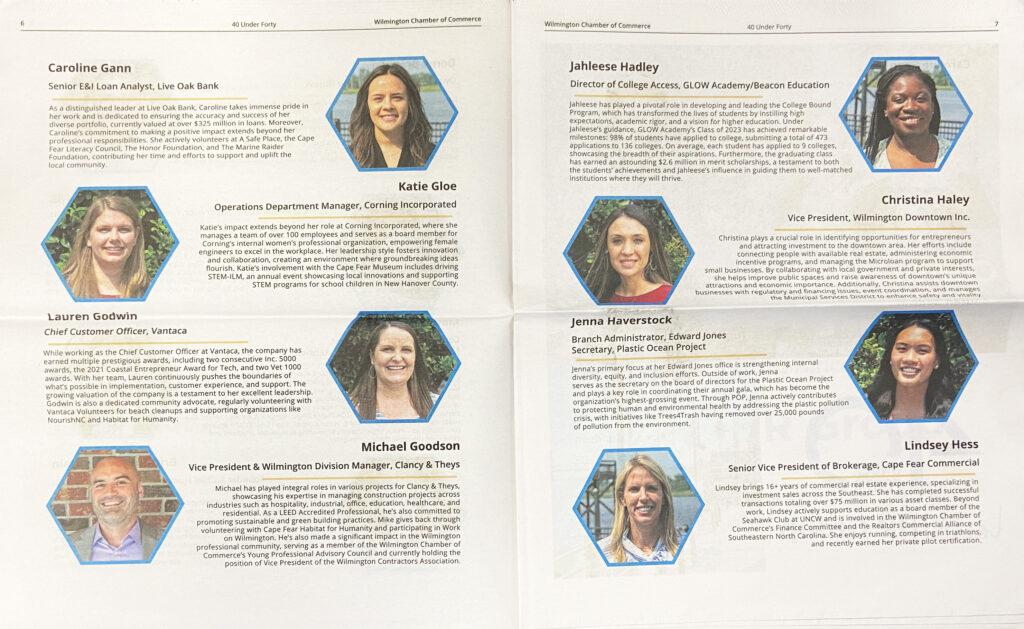 The ultimate goal was to sell out the event. Smaller goals included increasing the overall following and engagement across the Chamber's social platforms, and using the content for future needs.
LinkedIn over a 90 day period (7/10/23 - 10/7/23)
Green represents increasing metrics
164 Total Comments
A 209% Increase
What makes these results even more significant is that they are entirely organic.